It's that time of year! We hope you are enjoying this exciting Christmas season with a hot cup of cocoa and lots of fun Christmas crafts! We are excited to share a fun DIY project with you right from the AllieRuth studio!
Although your packages will be ripped open in anticipation of what's inside, everyone loves a thoughtfully wrapped gift. It's even better if it has a handmade touch.
Kraft paper has been a favorite for ages because of all of the fun things you can do with it. Stamping Kraft paper is just one of the many creative ways you can dress Kraft paper up for the holidays. The best part about this stamped paper is that anyone can do it, crafty or not!
Here are some actions shots from the AllieRuth studio!
This Christmas collection is one of our favorites and absolutely perfect for the holidays!
If you are a DIYer, just purchase the stamp set to make an unlimited amount of wrapping and you are guaranteed to have the cutest wrapping not only this year but in years to come! You can buy the whole stamp set (pictured below) by clicking
here
!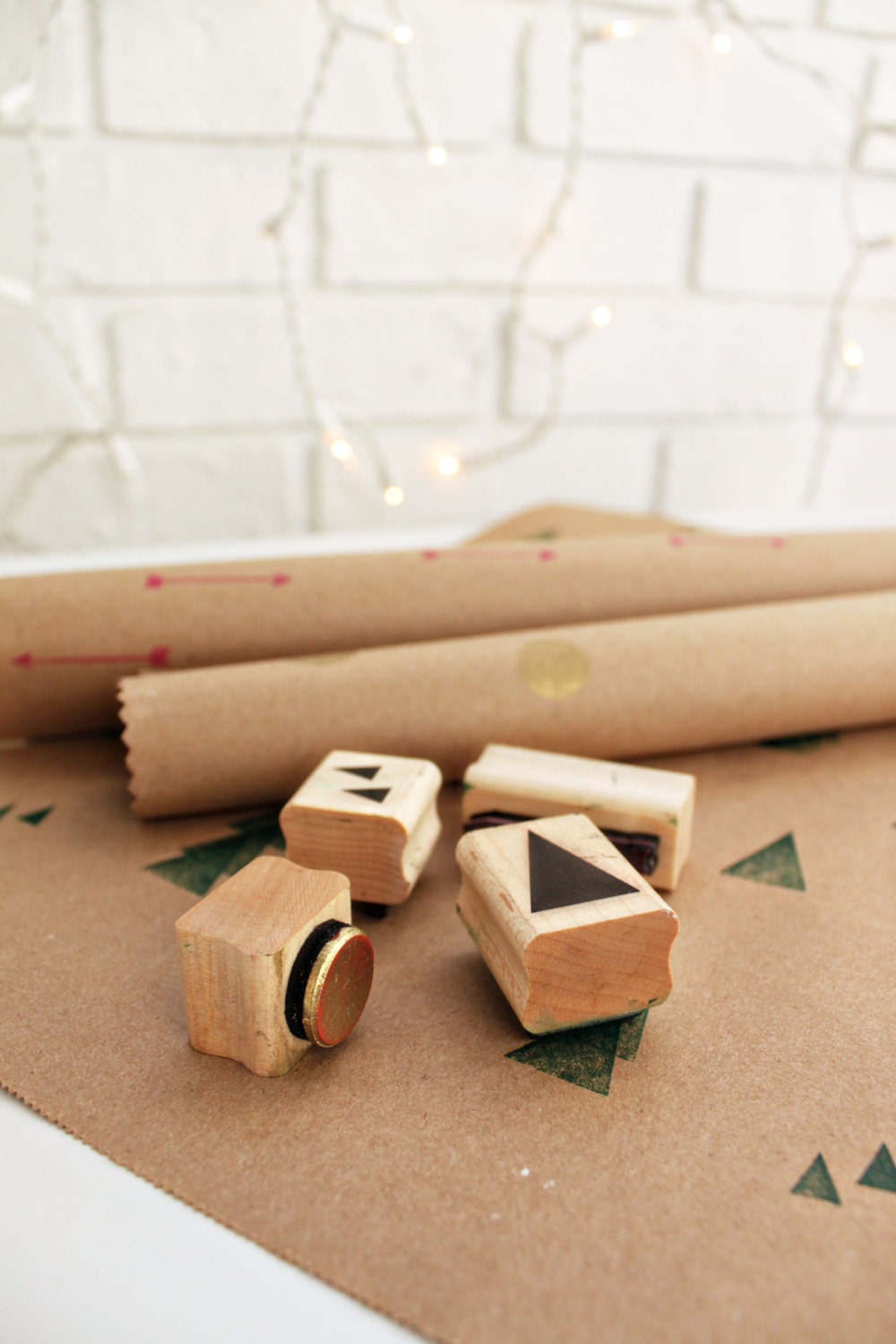 Because the holidays are such a busy time, we have offered to do the work for you just in case you want cute handmade paper but are running behind! So if you'd rather see a few rolls of paper show up on your doorstep, you can click
here
to purchase this set at the
AllieRuth shop
!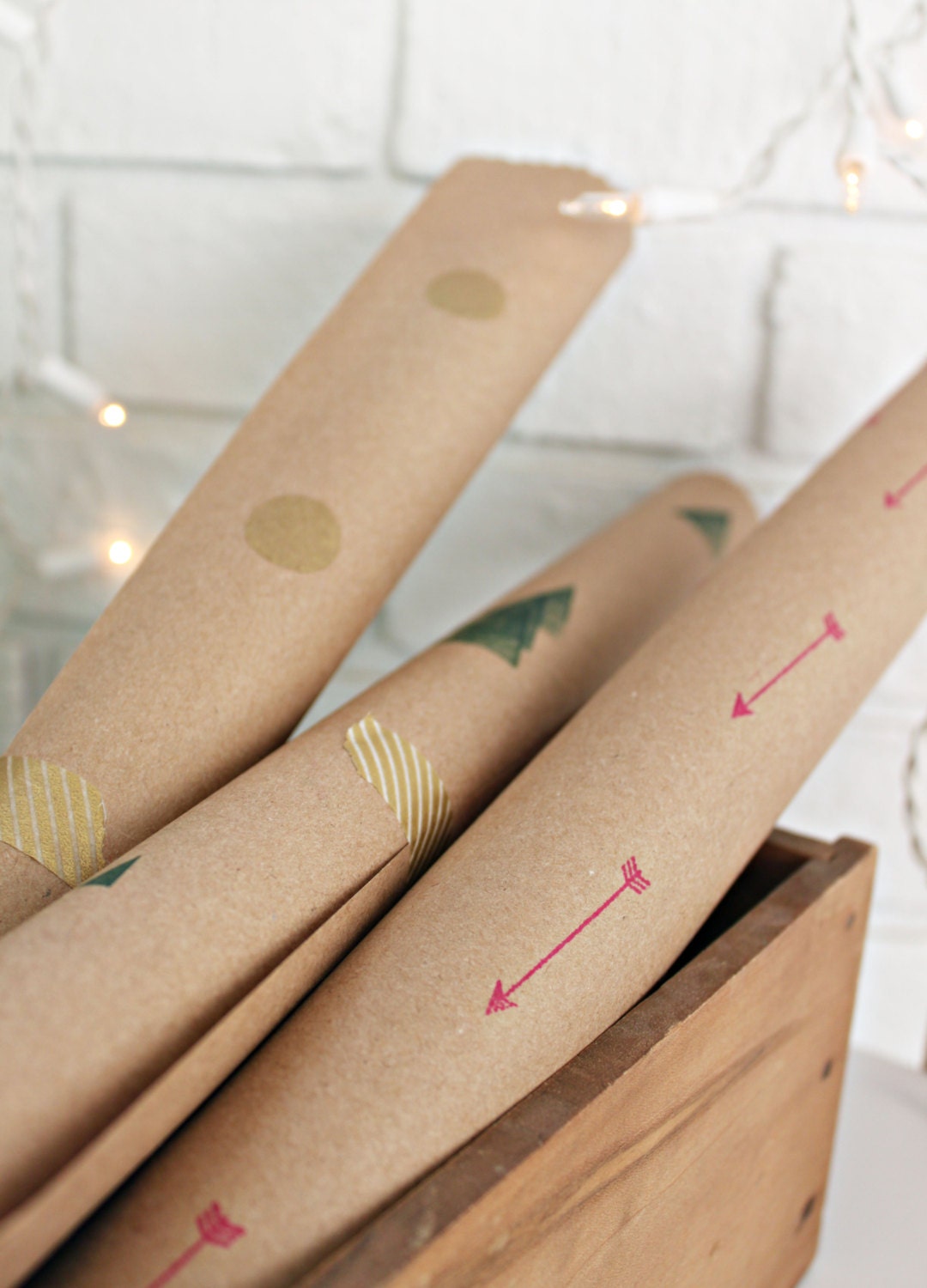 We love this lacey stamped paper for a more elegant look.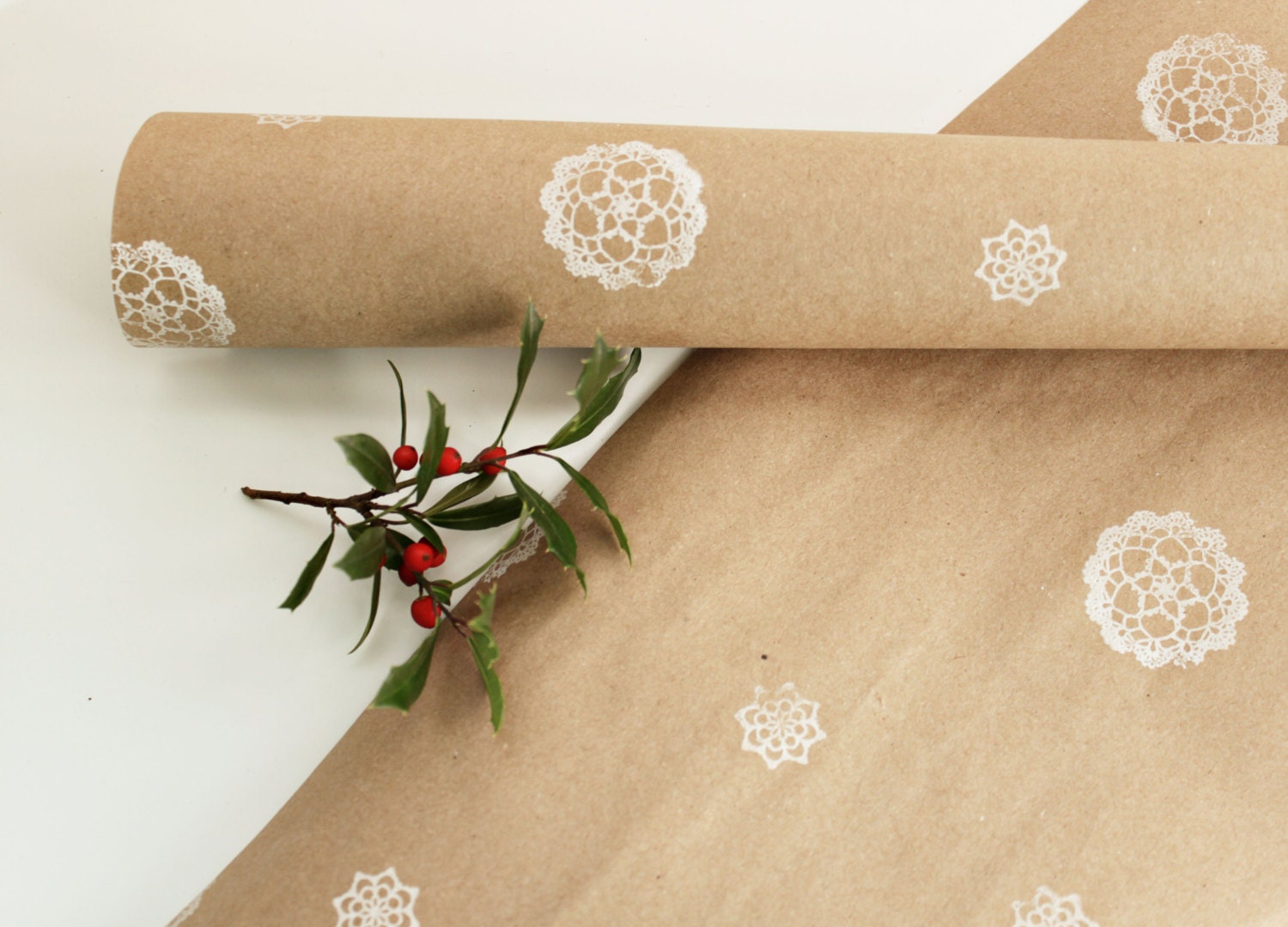 You can buy it already made by clicking
here
!
If you want something a little more on the fun side, we also have these adorable polka dots!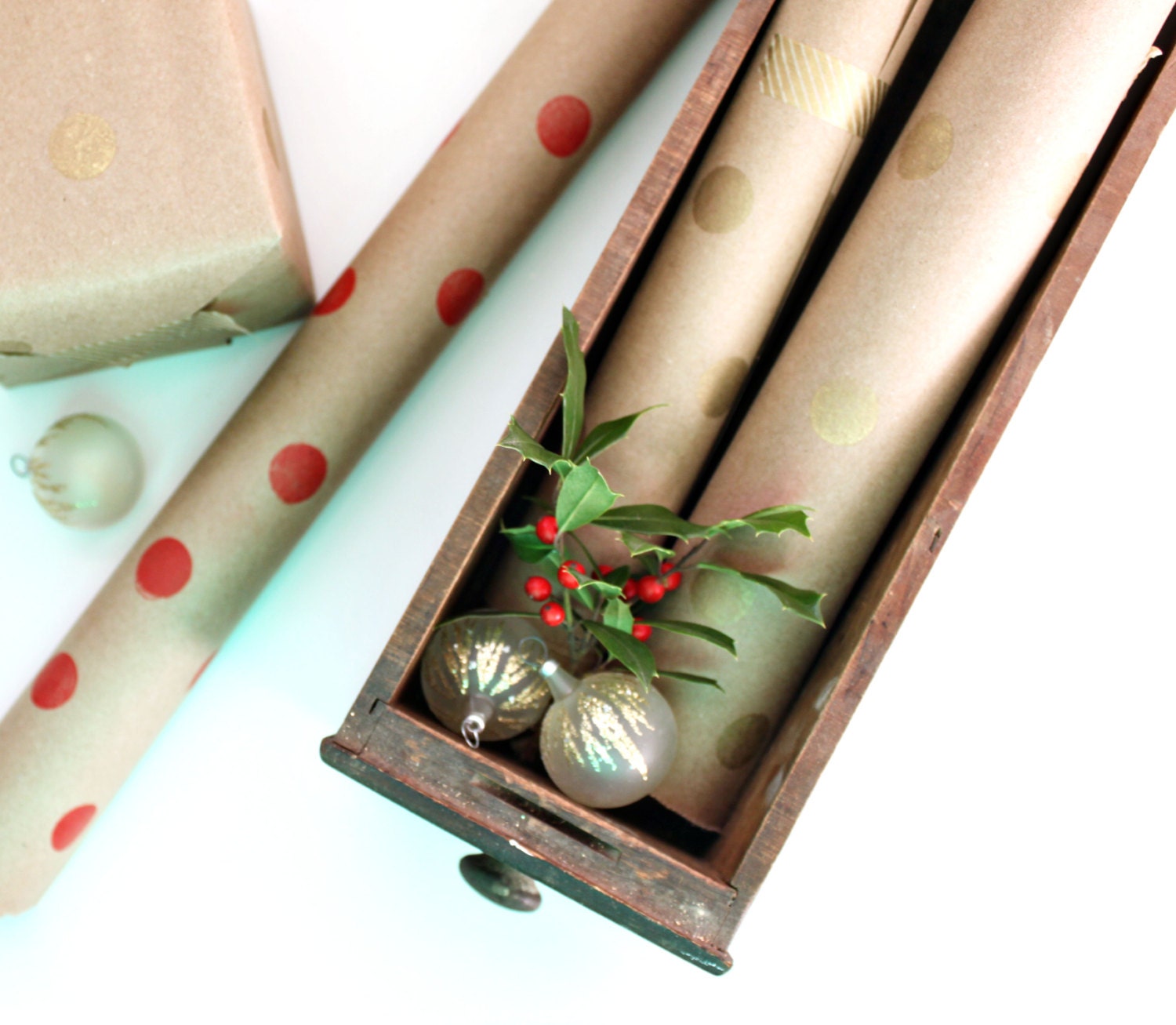 If you love the polka dot stamped paper as much as we do, you can purchase it in red, green, gold or white by clicking
here
!
For an extra special touch, top the wrapping with some lace, ribbon and our handmade gift tags!
Pair your gifts with our AllieRuth Christmas Card, and your recipients are sure to love the whole package!
Merry Christmas and happy wrapping from all of us at AllieRuth. We hope you are having as much fun as we are celebrating this time of year!
Use coupon code holiday10 for 10% off your total order at
AllieRuth
. No minimum purchase required. Expires 12/06/13.